Grab your pumpkins and get to the kitchen for a quickie. Ready in around 20-minutes, this 5-ingredient pumpkin lentil soup with ginger is a quick and delicious spiced bowl to warm the cockles.
---
The school holidays are almost over and we are emerging from our vacation cocoon. I say cocoon but in truth we've got a husk thing going on. I am a creature of habit so the break always turns me all around and I bounce around the house with no direction for two weeks. Put an almost indefatigable 5-year old under the same roof and everything becomes a beautiful mess. If not for the pumpkin lentil soup we may not have eaten.
5-INGREDIENT PUMPKIN LENTIL SOUP IN 5 STEPS
If this is your first visit to my blog, welcome. My name is Amanda and I survive on super-simple-super-delicious-healthy-no-sweat meals. Especially mid-week. Think one-pot pastas, walk-away curries and stews, and easy soups. Check out my 3-ingredient zucchini soup if 5 ingredients is two too many. 
Not that we don't indulge in fantastically simple non-healthy foods too – I'm looking at you classic chocolate cake. But for the most part I try to keep things healthy-ish and simple, like real simple. This 5-ingredient pumpkin lentil soup couldn't be simpler.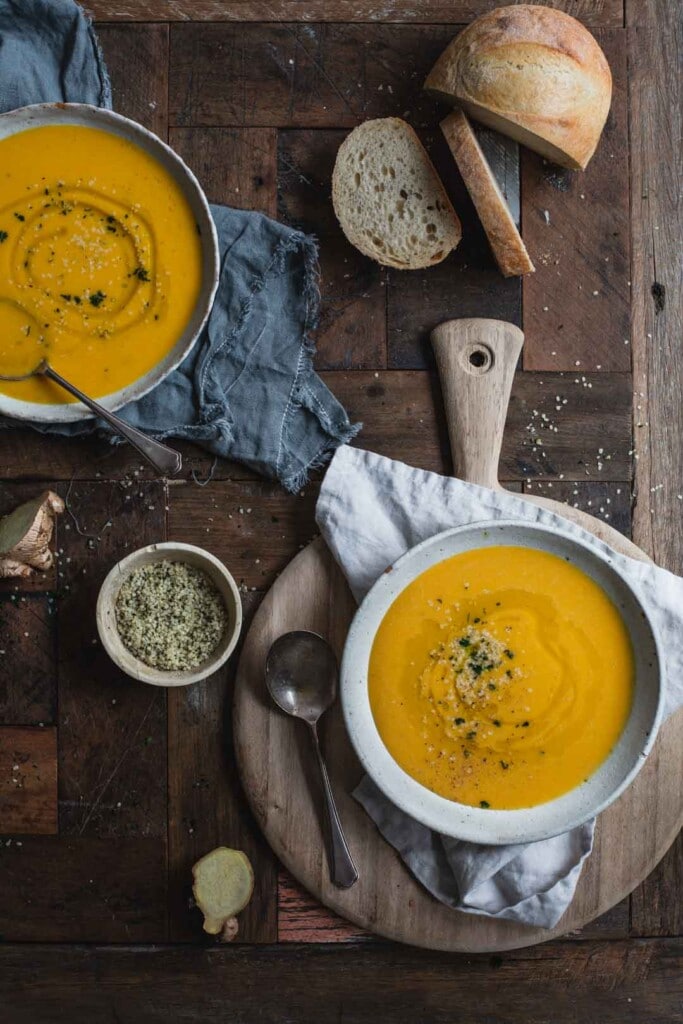 Pumpkin lentil soup in 5 steps? Here we go.
Take your soup pot and sautée an onion over medium heat
Throw in chopped pumpkin, dried red lentils, stock and grated fresh ginger,
Step away.
Step back.
Blend up the soup and serve.
Besides its miraculous time-saving qualities this 5-ingredient pumpkin lentil soup with ginger has the to power to:
reduce inflammation – thanks ginger!
boost antioxidants (pumpkin)
make skin happy (pumpkin)
make tummies happy (lentils)
stabilise blood sugar (lentils)
And best of all it's just a really delicious warming soup the whole family will love. With sweet golden pumpkin, earthy lentils and a hint of ginger it's a clean and wonderful bowl of goodness. Enjoy.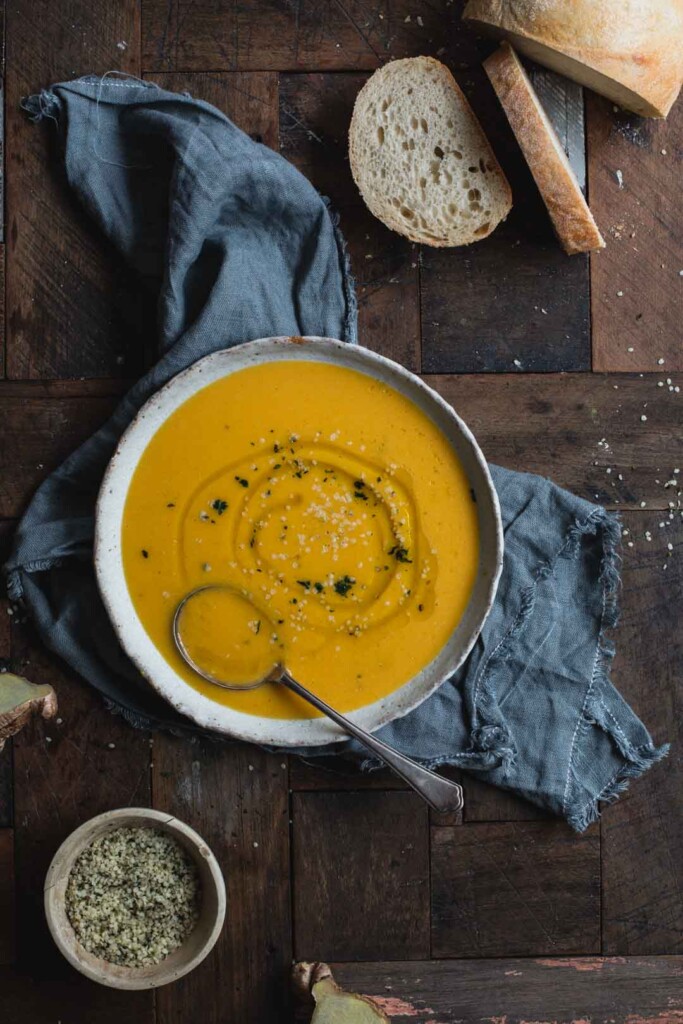 IF YOU LOVE THIS RECIPE FOR PUMPKIN LENTIL SOUP CHECK OUT THESE OTHER QUICK AND TASTY RECIPES →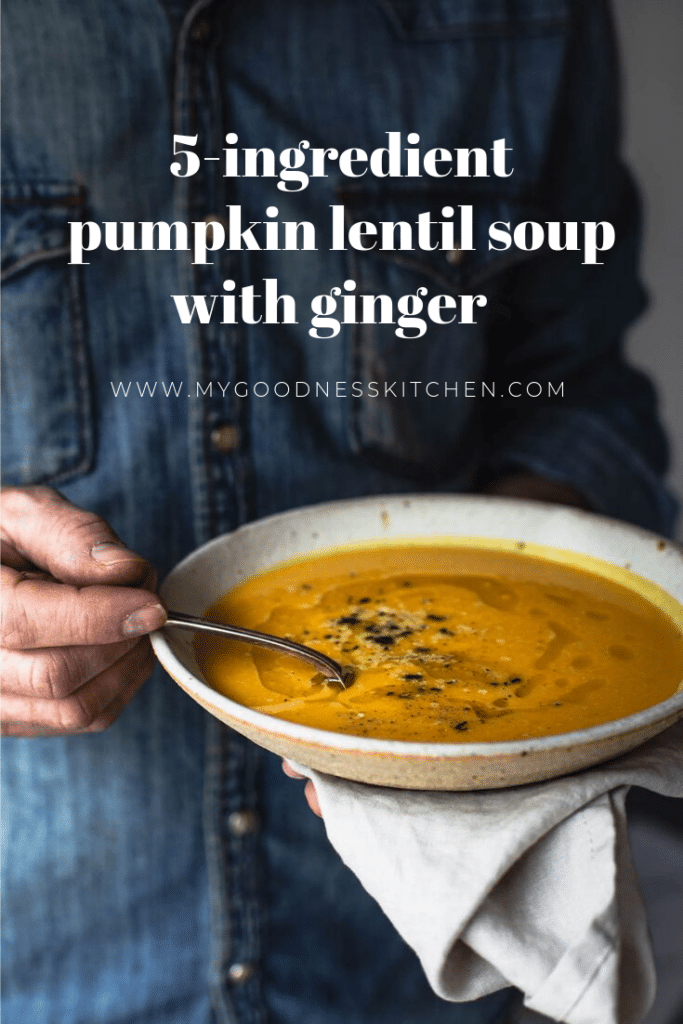 The post 5-ingredient Pumpkin Lentil Soup with Ginger appeared first on My Goodness Kitchen.